Cynthia Carrese Brings Servant Mindset as Senior Director of Client Development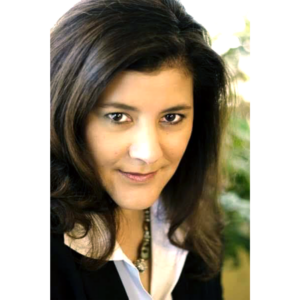 In all the confusion and disruption in the marketplace over the last eighteen months, there has been one constant: change. 
Because RightPath has always been committed to helping leaders leverage data and the latest market insights to make better decisions, it has responded by focusing even more on client needs.
That is why RightPath has created a new role: Senior Director of Client Development. 
Cynthia Carrese joins the RightPath team in this new role with a passion for communication, listening to a client's story, and finding creative ways to meet unique needs. She brings over ten years of experience in the virtual work-at-home arena where she spent much of her time helping companies move to a hybrid virtual model. 
When the COVID-19 lockdowns began in 2020, department heads sent employees home with a computer, but didn't have a plan for how to measure progress, develop leaders, and keep everyone engaged. Having managed 1,500 people in a 100% virtual environment, Cynthia is well-suited to share her expertise. 
But her expertise isn't limited to virtual environments. Cynthia also has significant experience in sales operations, organizational development, and process improvements, working alongside leaders in companies of all sizes, including Fortune 500s and innovative startups.
Some of her noteworthy past accomplishments include: 
Developing and launching new revenue streams, growing client base by 50%

Creating a sales training program which increased conversation rates up to 15%.

Increasing KPIs by 50% in just two weeks, helping save one client's flagship account

Reducing product returns by 30% in one month by changing existing SOPs

Establishing a consistent classification for the journey maps across teams and customer channels
Cynthia knows that communication is key in today's rapidly shifting workplace, from leaders needing to hire at scale and speed, to equipping an existing team for increased engagement and retention. Organizations need to be able to make the right moves quickly.
"I take a servant-leadership approach," agrees Cynthia. "It's not about me; it's about the clients I serve. I love to truly listen to their stories to understand how to offer value. What I have learned is that lifting people and bringing joy to them is what is most important. So, I try to bring a smile to everyone I meet."
Although she found a natural fit in sales early in her career, she soon realized the real win comes from seeing people helped and happy. Cynthia aligns with the people-first approach RightPath takes to be interested rather than interesting. She wants the focus to be on the clients she serves, and she leverages her story and experience for that purpose. 
"Don't be surprised if Cynthia reaches out to you and starts asking questions," said Chris Fuller, CEO of RightPath. "That means she is using her superpowers to help you find solutions to the challenges you face. We are thrilled with the energy and influence she brings to the RightPath team!"  
No matter the mode of interaction—on the phone, email, or in-person—Cynthia's objective is clear: "I want everyone to feel heard, happy, empowered, and satisfied with the solutions we provide to take their team or organization to the next level," said Cynthia. "I'm looking forward to engaging with existing RightPath clients and expanding to meet new people we can serve every day!"
Connect with Cynthia at
ccarrese@rightpath.com
or call 877-843-7284 today!